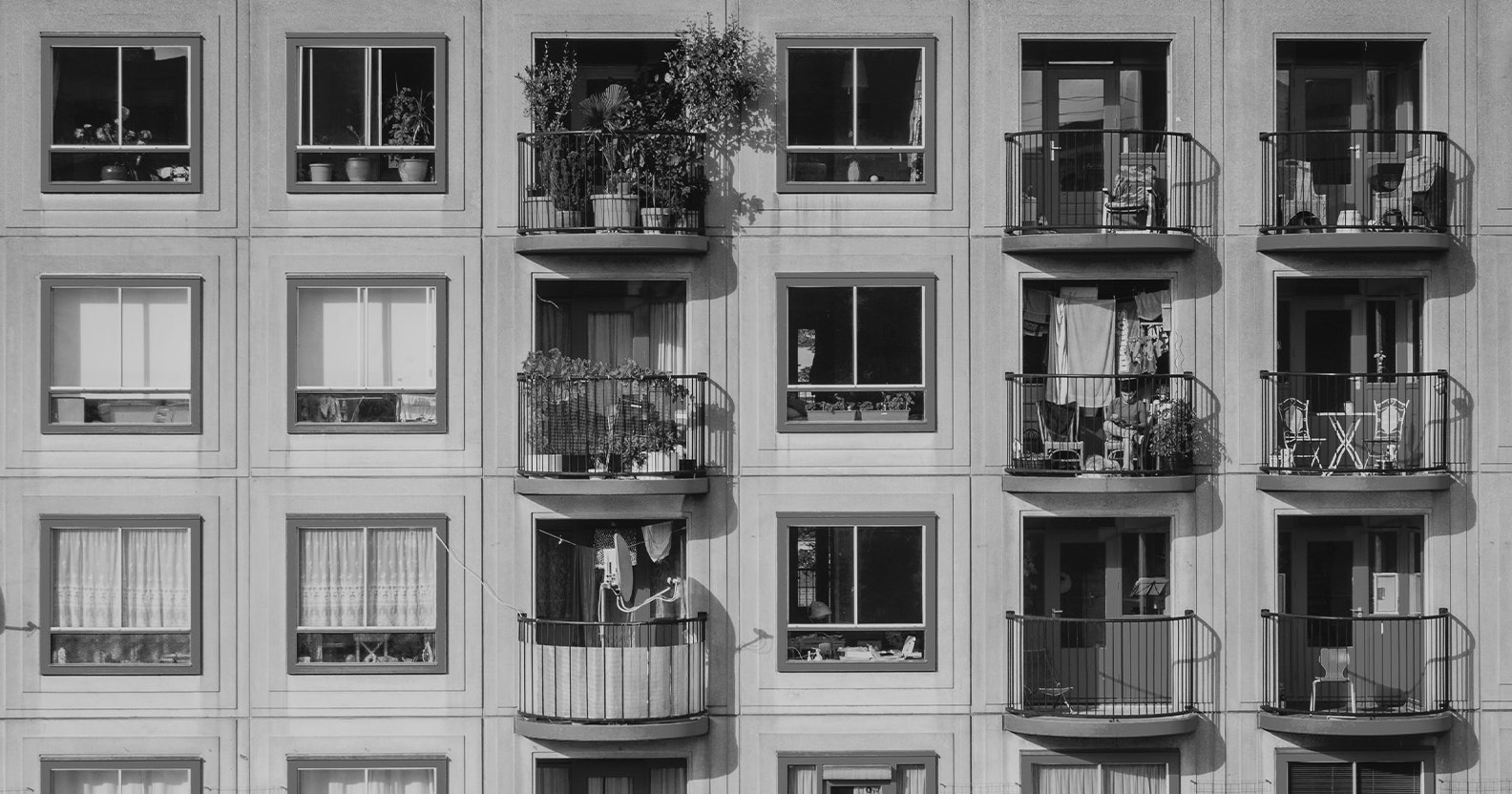 Penned by Chayanika Roy
---
Dimly lit, buzzing with babyish cries, sparkling with fairy lights, I hear a faint 'CHEERS!', a fighting couple, an old lady sipping on hot tea, a young man standing by the window, chit-chattering at 3 in the morning.
These are the visuals that I am a spectator of. A giant building with windows the size of ants reveals to me a million stories every day.
What is the story of the house that is dimly lit? I barely see anyone in there. But by the looks of it, it belongs to bachelors who are enjoying the discomforts of life. With no care to fix the tube light or dazzle up their house, I see two-three of them sitting carefree, rolling cigarettes, and probably jamming on interesting matters. Maybe? As the boys savor Old Monk, I am aware I'd see one of them at 3 by the window, talking to the woman or a man of his dreams. He seems fresh in love.
Through beautiful creepers with magnificent Purple Thymes, I spot an anthophile, watering his babies and whispering to them. A love only another anthophilous can comprehend. He is true to his obsession with plants because I see a new pot in his troupe, sometimes a mini bright-colored cactus ball or a long-leafed plant. While he sprays, prunes, and fixes their spots for light to plunge onto them, there's a grin on his face. That's his idea of Sunday Funday!

There's a window that's always covered. Makes me curious to know what lies behind those creased pleats of faded curtains. Maybe it's an old aunt staying alone with a little hope of a merry life or maybe a handsome youth suffering the wrath of urban loneliness.
Even though each window reveals a distinct story, there is one house that runs on the patterns of mundane life. It wouldn't be wrong of me to assume that the house is battered by patriarchy. Round the clock, I see two women in the kitchen. Either they're cooking meals for the family or washing utensils.
And I wonder," Why are they always in there?" As my view changes from a kitchen window to a living room, I invariably see them serving their families amidst the chaos of screeching vessels and a crying baby. As much as I acknowledge my privilege, I can't be oblivious to reality. I fathom it with various explanations, maybe they were married off early, or maybe their families didn't wing their dreams, or maybe there is no space for progressiveness to transpire. I know I will peep out of my window and witness the same every day. Maybe that's my mundanity too?!

I hear a faint "cheers!". And there it is. A young couple dancing on a rainy night while humming to some classic English old. Yesterday I caught them fighting and tonight they are blossoming in love. Is that the hack of young marriages? You fight, you love? The woman is etched in the aesthetics. Boho crochet wall hangings, a fine wine glass, a minimalist house decorated with plants, and a scented candle. Indistinct tunes of soft piano complement the silhouette of them dancing and that comforts my heart too.

I am standing by the grill, with a crooked cup of coffee in my hand and weaving anecdotes out of each window. I could be judgemental, all my words can go for a toss because I am a mere spectator with a blurry vision! But as I draw my curtains every day, I am introduced to a new view, a new character, and maybe them living across wonder "Why is this woman always looking towards me? What a creep!"