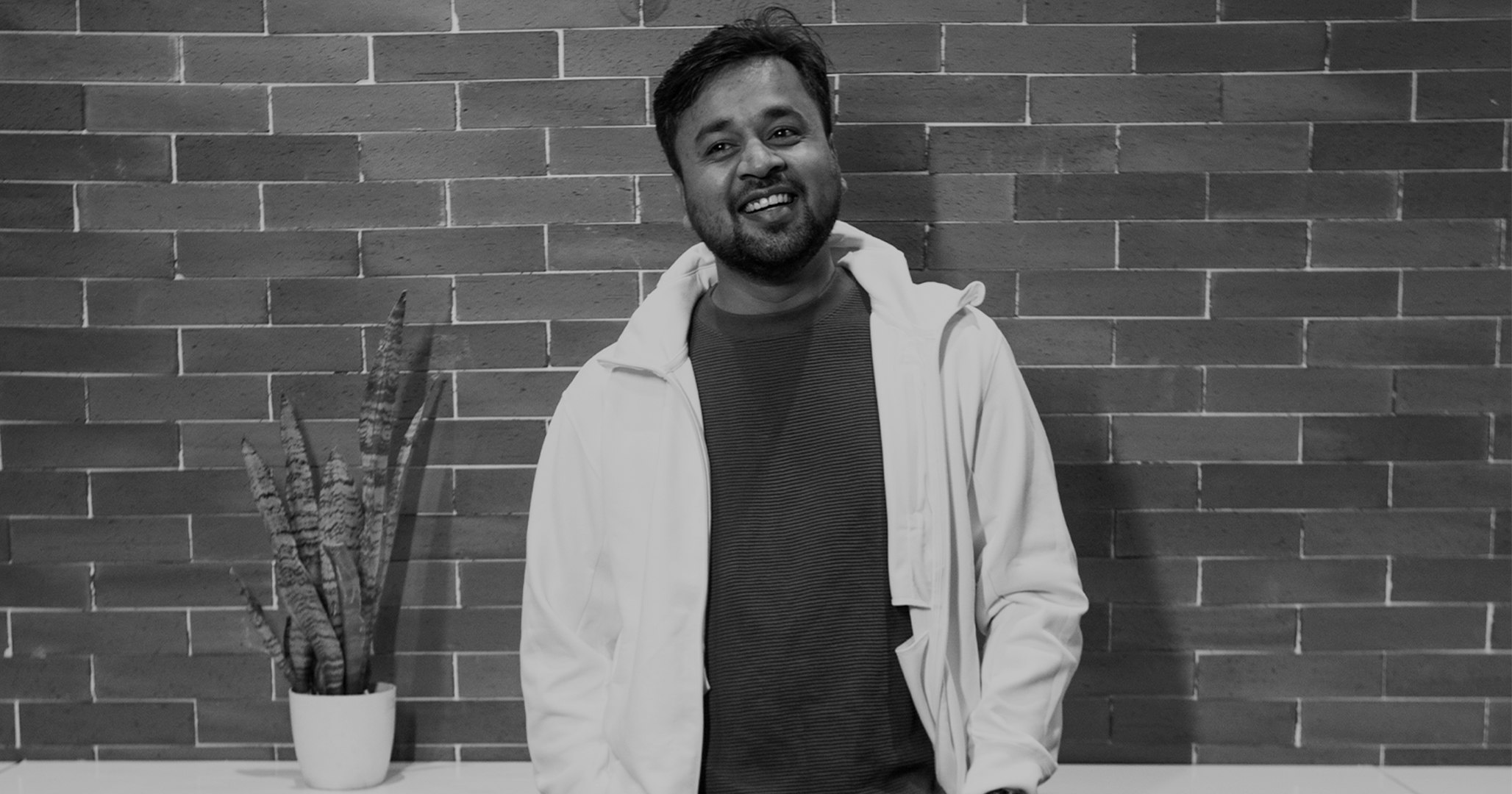 Let's unfold the dynamic journey of the torch bearer of Frizzon Productions, Achal Manglik, Founder, Producer & an all-time learner. He is an entrepreneur, leader, creator, and a great mentor, as the team affirms. To know more about him and the journey of Frizzon, the bunch had a quick chat where we jammed on insights on his approach and what ignited the thought of Frizzon.

"Creating a Production House was not my ultimate goal and I could come up with something else too, but building and doing something of my own was what drove me.", Achal Manglik.
He is a perfect blend of practicality and emotionality. You would find him sitting in a corner and silently observing. And that's the most striking thing about his approach.
During the early days of Frizzon, it was challenging to get things in the right direction but he felt lucky enough to have the right people at the right time and place and great opportunities incoming his way.
"If I look back now, it seems we have come a long way but if I look ahead then it seems we still have a long way to go. It's a trap- a beautiful one!" says Achal.
Right from an intern in the office to the senior producer, everyone will agree on a common fact that Achal is someone who celebrates his employees, their work, their failures, and every little milestone they achieve. He has made sure to create a place where acknowledgment and appreciation are the building blocks and everyone feels heard and understood.
The phrase "Move from a place where you are not allowed to win to a place where you are allowed to lose." is apt to acknowledge every Frizzon-ee's growth and ascertain the above claim, Frizzon feels like a safe space.
One might deem this as a casual thinking but embracing flaws and growing through them is a beautiful process that one will learn and imbibe from Frizzon.
Achal says "We are always hungry and looking for more, even if there is something we start and that doesn't do well, we are open to experimenting more and coming up with new ideas each time we fail."
A policy that he has been following since the early days is building a team with like-minded and positive humans who are good with people management skills and can grow together in a team. Apart from being good at their work, anybody you meet at Frizzon will surely be a good-at-heart person with a lot of enthusiasm and energy.
Achal believes that Frizzon focuses more on a healthy B2B business wherein magic happens over mutual respect towards each other. The art of falling in love with the clients and building a healthy relationship with them is the key to making great stories and films. It's about going out there and showing our capabilities and the zest we have for work.
The co-founders of Frizzon do not believe in the concept of having a corporate work culture, for them the culture of a workplace shouldn't be more of table chairs. They think it should be a place where people can flourish professionally and personally in a healthy ecosystem.
A message to upcoming producers:

Take small steps, knock out one-task at a time and accept all kinds of work that come your way. There is learning involved in everything.
Focus on helping and assisting everyone in your field, in whichever way you can. This will also help one learn new things about the industry and make peers in this field.
His views on Frizzon Films:

"Frizzon is passionate towards making Original Content and it is putting every block together to get that done. I aim to make Frizzon a business and a company that is self-sustainable and leaves an ever-lasting mark on young minds. I wish to witness the culture of Frizzon running with flying variants even after I move on."


Another appreciation-worthy observation about the boss-man is that he wants to continue working on himself as an individual. You'd find him learning new things from interns and stepping out of his comfort zones. That's where life begins.
He recalls memorable, exciting, times with foreign productions. It's a different ball-game to work with foreign clients and come on a similar page, understand their work procedures and collaborate to achieve similar goals. He hopes this keeps on going and Frizzon works more and more towards a shared dream.