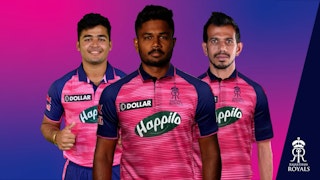 Rajasthan Royals Jersey Launch 2022
Sports
Rajasthan Royals Jersey Launch 2022
This is the third time in three years we're working with Red Bull and Rajasthan Royals. And just like the times before, we conceived, planned and choreographed all of it remotely for over a year amid a raging pandemic, ensuring safety above all else.
We shot in the narrow streets, open roads and the iconic Sawai Mansingh Stadium. However, this time around, we got the incredible opportunity of working with an international Red Bull athlete and Hollywood's finest stuntman, Robbie Madison.
Here's to hoping for a 4/4.
Sports